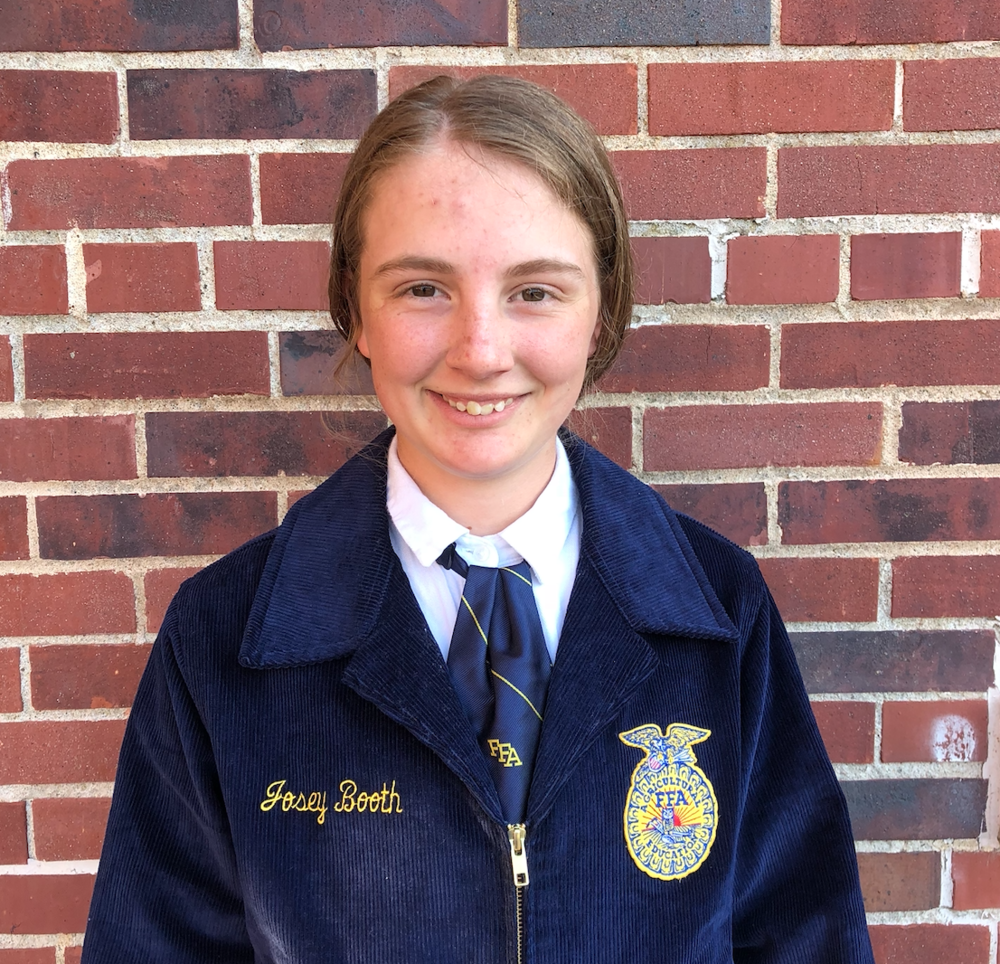 FFA Update
Kristen Evans
Thursday, February 06, 2020
District X Proficiency judging took place at the Stuart Community Center on February 5th. Neligh-Oakdale had one member complete an application to showcase their Supervised Agricultural Experience (SAE) project. Agricultural Education is comprised of three segments the classroom/laboratory, FFA, and SAE with the goal of having all students actively involved in each segment. As we continue to build our program the SAE component will continue to expand where all students work for a business or individual in an ag related job placement, are the owner of the business or production operation, or participate in career exploration through job shadows for example.
Josey Booth, a sophomore, participated in the Beef Production-Placement category where she earned a gold award finishing in the top three to advance to the State FFA Proficiency review to take place on February 29th in Kearney, Nebraska. There Josey's application will be reviewed and given a rating. As a young member Josey will continue to build up her record book and the skills and responsibilities she is able to do at her family's feedlot, and has set her goal of obtaining her State Degree and becoming a state finalist in a few years in this proficiency area.
"Josey is a good example of a student who works hard and has an incredible passion for the agriculture industry," stated FFA advisor Kali Bohling.
"While she may only be a sophomore the skills she has gained and the opportunities she has had to learn more about the feedlot industry and relate it to her career aspirations are outstanding for a young member. Josey has put in several hours working and in record keeping and serves as a good example for other members to follow as she is our first member to complete an application since we restarted our chapter," concluded Bohling.
Neligh-Oakdale FFA members are looking forward to National FFA Week February 17th-21st where they will host state officer Luke Krabel on Monday to lead student workshops. On the 18th members will don their official dress and take their chapter photo for the year, followed by have staff appreciation and a member breakfast on Wednesday. The week will wrap up on Thursday with America Day where all students are encouraged to dress in red, white, and blue. During the week all students will be able to win prizes with the emblem hunt and the golden tractor will once again be hidden in the school with clues released each day in the announcements. District X Career Development Events will take place on March 4th at Northeast Community College. Members will compete in events such as Livestock Management, Agriscience, Vet Science and Floriculture to try and earn a qualifying spot to state convention in April.